The WordPress.com stats helper monkeys prepared a 2014 annual report for this blog, which was the perfect nudge for me to create a look back at the year that has just passed. My blog stats are nothing to write home about, but certainly more than I ever could have hoped or imagined when I started this blog in September of 2013.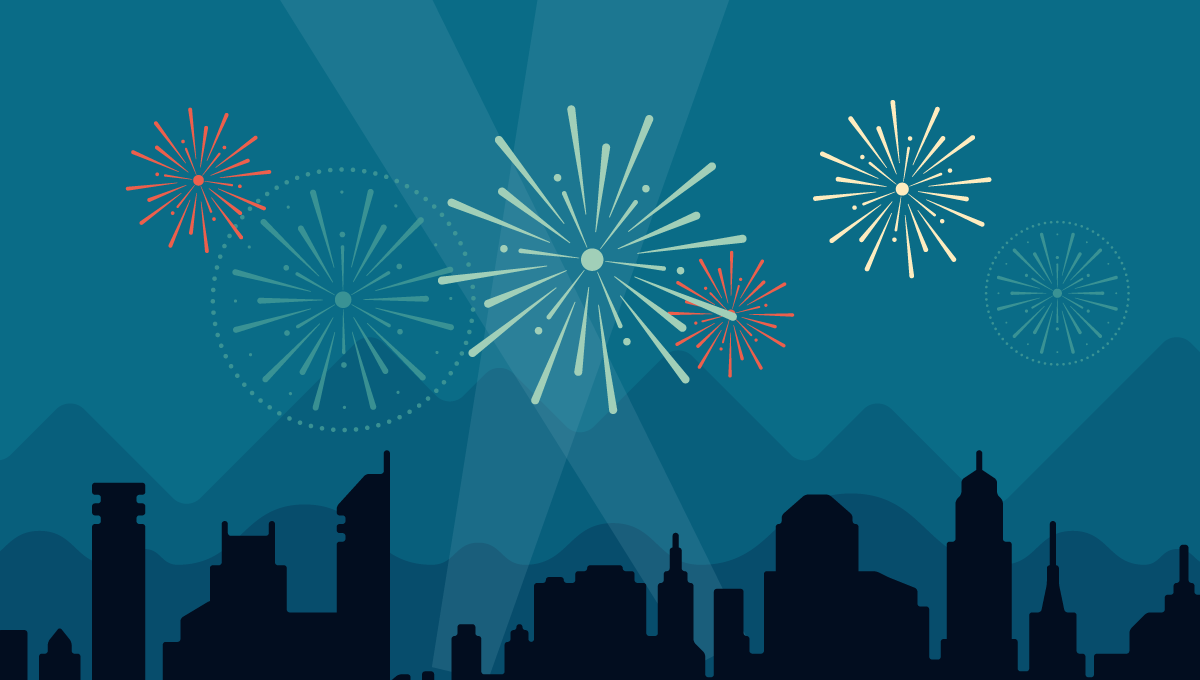 Here's an excerpt:
A New York City subway train holds 1,200 people. This blog was viewed about 4,200 times in 2014. If it were a NYC subway train, it would take about 4 trips to carry that many people. Readers came from 91 countries, and the most traffic came on February 27th, when the motorcycle movie and media phenomenon, Why We Ride, published a link to my post from December, 2013 on their Facebook page. The topic was, most appropriate, Follow your passion – Why We Ride.
Click here to see the complete report.
January: We started out 2014 with the best things in life, friends, food and wine, during our annual randomly-held New Year's Day party. January was the first month that I purchased a monthly membership to our local yoga center, Mindy Yoga, and it would lead to a full year of memberships, taking an average of 2 -3 full classes per week, and truly improving my body, mind and life. I finally got around to doing my 2013 year in review on the 7th, and you can read that here: Summing up 2013. I was honored to receive a blog award in January from the now-famous Beth Teliho at Writer B Is Me, and wrote this post commemorating that event: You are my sunshine. Oh, and we had the infamous "Snow Jam 2014" in Atlanta as well. That was fun – NOT!
February: February started out slow, with some reflection about Where I had been and where I was going. Then I came out swinging, starting what would become a three part series looking back at my upbringing with Old man take a look at my life, which would morph to The spy who fathered me part 2, based on the suggestion of one particularly witty reader, El Guapo, and then sputter to a halt after the third part, The spy who fathered me part 3. I am going to get back to the "rest of the story" in 2015, I promise! In between, we had "Snow Jam – round 2", and I published my first motorcycle gear review on a new pair of boots the TCX Infiniti GTX. The most excitement found round here was on February 27th, when Why We Ride, the motorcycle movie, published a link to my post from December, 2013 on their Facebook page: Follow your passion – Why We Ride.
March: In March, posts were limited, but I did share the launch and a review of a new novel by a very talented blogger, Claire Duffy, called Identity Part 1. This ongoing saga just culminated at the end of 2014 and was thrilling to the end! I hope that she shares the entire series in book form soon. March brought a great local tragedy when our beloved Irish Pub, Shenanigan's, burned in the pre-dawn hours. No one was hurt, but an institution was temporarily grounded, and many put out of work. It would be seven long months while they rebuilt. Also in March, I shared what could have been a tragic accident on a routine outing with my 87 year old mother, but actually had an amazing outcome in How on earth did we walk away?
April: In April, spring was springing, and I was pleased to have my February boot review published by a leading Women's motorcycle online publication and shared that in this post: Getting some air time. April also brought the beginning of my practice of meditation, which has helped clear my mind and calm my soul. And later in the (otherwise very quiet) month, I found inspiration, and my voice, again and Emerged from the fog. It is amazing what planning a vacation can do for your outlook.
May: This lovely month began with a return to why I created this blog, a motorcycle trip tale called A brief respite from the routine. Also early in the month, I saw a handwritten sign on the highway for an event to which I wish I had been invited: "Cupcakes, Booze, & Bad Dance moves". The hub and I attended an annual charity event for the local domestic violence shelter, and I attended a baby shower for a young friend. Later in May, I took a long-planned girls' trip to Puerto Rico, bittersweet because one of my two life-long friends was unable to join us due to her elderly father's serious illness. I will finally write about that trip in September. Memorial Day weekend also held a visit from my sister, who hadn't seen mom in a while. It was a nice visit and Mom was very happy to see her.
June: June saw the metamorphosis from Mindy Yoga, to the new and improved North Georgia Yoga Center, increasing the number and type of classes, and adding new health-related services such as massage. This blossoming was funded by a startlingly successful go fund me campaign and just shows the power of cummunity! The hubs and I had a wonderful hike in late June on a small portion of the Appalachian Trail to Preacher's Rock, but that did not make it into a blog post. In fact, nothing made it into a blog post in June…
July: July started out with the proverbial bang on the 4th, with the Hubs and I taking my Mom to our little hometown July 4th parade. It was a lovely day, cool in the shade and a great time was had by all. It was not, however, documented in a blog post. The 5th had us on a quick overnight motorcycle trip to Fall Creek Falls State Park in Tennessee, with a quick stop to see the youngest granddaughter on the way home. A short visit from some Florida motorcycle friends on the 10th gave me an excuse to take the day off and show them around the lovely North Georgia mountains on our bikes. Mid-June brought a major family reunion and celebration of my Mother-In-Law's 90 birthday, with more than 50 of her descendants, spouses and offspring converging in Front Royal, Virginia. Alas, no blog post for that either. Seems to be a theme here. I did rally at the end of the month with a stinky blog entry, Smelling the roses or?.
August: August brought two of the best things in life, the hub's birthday, and a visit from a dear friend from San Antonio, just for fun, and to attend our annual Dahlonega Divas wine tour. The tour is private and exclusive and has not been featured in a blog post to date, but maybe next year. 😀 This year, we visited four North Georgia wineries and were treated like the Queens Divas that we are! And the month ended with a bittersweet blog post about Change being the only constant. It related the happy change in the look and feel of my blog, and the sad change that my Mother had to be moved from Assisted Living to Alzheimer's Memory care. This caused a total revamp in our big vacation plans for September but fortunately worked out to a swift and smooth transition for Mom.
September: This month started out with a great Labor Day weekend full of friends, music, good food and wine! Then I became reflective with this post about a Saturday solo ride, when I realized the gratitude I have for my passion, and ruminated on the changes life brings. And, finally, I published a series of blog posts about my Girls' getaway trip in May to Puerto Rico: A girls' getaway part 1, Part 2, and The Conclusion.
October: This is my favorite month, hands down. I love fall; the crisp air, the gorgeous colors of autumn, and the fact that it is our wedding anniversary month doesn't hurt. This October brought the long-awaited anniversary motorcycle trip to Virginia and West Virginia, which I captured in a series of posts that started here: October anniversary trip day 1. If you are interested, each post provides a link at the bottom to take you to the next installment. I managed to publish 3 of the series in the calendar month. We capped off the wonderful trip with happily attending the re-opening of our neighborhood pub, Shenanigan's, after seven long months of rebuilding! In another happy October occurrence, Women Riders Now (WRN) published another one of my articles, this time in their newsletter and on their website and I was tickled to announce that in this blog post: WRN publishes always ride the curvy roads. And then lastly, in the midst of all this happiness, a friend sent me a link to the video of Glen Campbell's last song, I'm Not Gonna Miss You. As Glen plunged into the depths of Alzheimer's, he wanted to let his family know that he wouldn't be the one to suffer. It prompted me to write this post about my mother: I'm not gonna miss you.
November: November brought a visit from my sister, and Mom was excited to spend time with her. We also were able to attend one of our favorite local events while my sister was here, Hemlockfest, and have a little fun. Mid-November saw the completion of our anniversary trip series, which ended with this post NC and home. November also saw a miracle of technology finally enter our home, in the form of a Samsung Galaxy Tab S. Then we received the FANTASTIC news from our financial planner that retirement is really not that far out of reach! More planning to take place prior to kickoff, of course. We closed November with a dedicated effort to shop small businesses in our lovely little town of Dahlonega, and I must say, I think we succeeded in helping to boost the local economy. 🙂
December: December began with a challenge from my yoga instructor to complete a 30-day yoga challenge. It was simple; practice at least 20 minutes of yoga, pranayama (breath work) or meditation EVERY day, for 30 days. Challenge ON! On December 1st, I was honored to have my blog post on Alzheimer's featured on a special blog site called The Sisterwives, a place where it is safe to share all sorts of emotions and feelings in a supportive atmosphere: Come see me over at the sisterwives today. On December 13th, I shared our blog version of a virtual Christmas card, since paper cards were NOT happening this year: A beary Merry Christmas. On December 16th, blog friend Beth Teliho at Writer B Is Me challenged me to a "Plank-a-day" 30-day challenge, on top of the yoga challenge. For those of you unfamiliar with plank, go here to see this torturous core-building pose: google plank pose. December brought a major milestone in our financial life; we paid off our Mortgage! One step closer to retirement. Christmas was celebrated with my Mom, step-kids, in-laws, and grand-kids, and lots of sugar, presents, and wine. All this fun was followed by a short getaway for two to one of our favorite cities, Asheville. Oh, how did I do on my challenges, you ask? Well, I managed to do at least 20 minutes of yoga every day but one, but DID do meditation or breath work every single day for 30 days! Last I heard, I was tied with another yogi for first place in the challenge, and I should hear the final result soon. I have also kept up the plank challenge, in increasing increments, for 16 days thus far!!!
I want to send a special THANK YOU to my top blog commenters; your support means more to me than you know! NancyTex, REDdog, Shelley, Lynn, & last but never least, El Guapo. XXOO ❤
It has been a fulfilling, challenging and wonderful year, and I thank you for being a part of it. I hope that 2015 rings in bright and shiny for you and yours, and wish you all the best!